It's holiday time, which means it's eggnog time. Eggnog is a decidedly ambiguous beast – some make it with rum. Some swear by whiskey. Others faint if you don't use brandy. There are store-bought versions. There are homemade recipes going back centuries. There are egg-free varieties, and ones that go dairy-free with coconut milk. Yet for all the drama around this holiday drink, I'll bet you don't know the first thing about its origins. So let's start there, with…
Five things you didn't know about eggnog:
Now that you're all edumacated (that's a technical term), let's progress to a few ways to make and enjoy eggnog:
Traditional bourbon eggnog, from Makers Mark
Rum eggnog for a party of 18-20 people, from Imbibe Magazine
Chocolate bourbon eggnog, from Serious Eats
Brandy and bourbon eggnog – with ICE CREAM – from Food52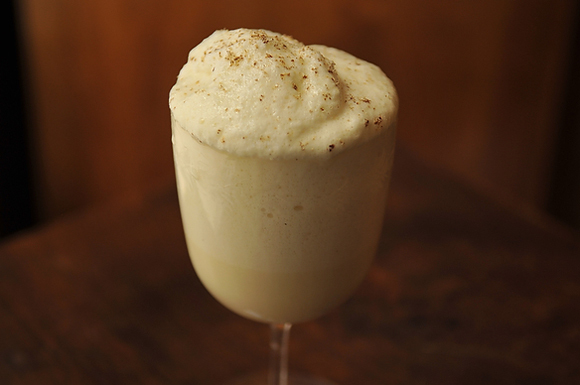 Store-bought eggnog (just add the booze!), with recommendations from Imbibe Magazine
I'd love to hear from readers if you have any favorite variations of eggnog. Show and tell time, please! And happy nogging all around.
__________________
Sign up for our newsletter to have the best of Food Riot delivered straight to your inbox every week. No spam. We promise.
To keep up with Food Riot on a daily basis, follow us on Twitter or like us on Facebook. So much tasty goodness–all day, every day.