#4 Drunken Donuts Cocktail by Alie Ward and Georgia Hardstark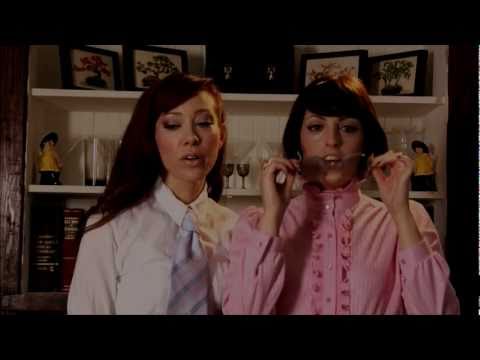 This is an oldie, but a goodie. Alie Ward and Georgia Hardstark are witty lushes after my own heart, and who could argue with the combined genius and humor of a donut cocktail? I know I've felt the urge to tip one back in the supply closet. While the business casual buzzards distractedly circle the dry, fingerprint-encrusted sandwiches from that executive meeting, you could be reclining against towering rolls of toilet paper in the stockroom devouring espresso vodka-infused donut holes! Nothing funny–everything glorious–about that.
#3 Whole Foods Parking Lot by djdave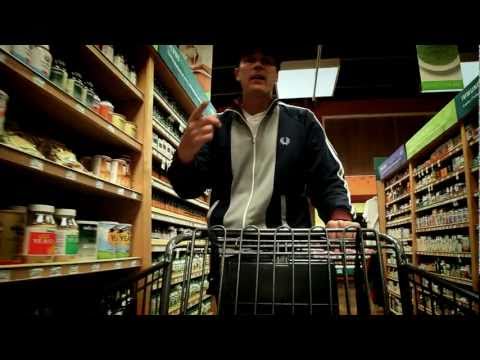 If you've never experienced crippling futility, take a trip to Whole Foods on 3rd and Fairfax in Los Angeles during the lunch rush and tick that emotion off your list (once you're done cowering from the elderly woman throwing GMO-free heirloom tomatoes at your car because she needs 5 miles of space to back out of her spot). It's not enough that you have to deed your house for a basket of produce that will be rotten in two days; you also have to deal with the people who shop at Whole Foods. The entitled. The entitled deserve that parking spot you've been waiting half an hour for; they don't have time to notice that they're rolling their cart over your foot; the 15 items or less rule doesn't apply to them.
You'll find yourself screaming, "YES!" in response to DJ Dave's spot-on, laid-back rhymes about the Whole Foods experience.
#2 REALLY Big Twinkie by Epic Meal Time
Candied bacon.
I guess I should say more here, but let's be real, what can follow candied bacon? Giant Twinkie, I guess. The Epic Meal Time crew is notorious for frat-style food horrors. Replacing beer funnels with bacon, they're the evil masterminds behind the bacon Oreo cheesecake sandwich, the meat castle (you have to see it to understand), and the just-in-time-for-Thanksgiving turbaconepicentipede.
If ever Hostess decides to take Twinkies off the market again, this is the obvious solution to your problems.
#1 Asians Eat Weird Thing by the Fung Brothers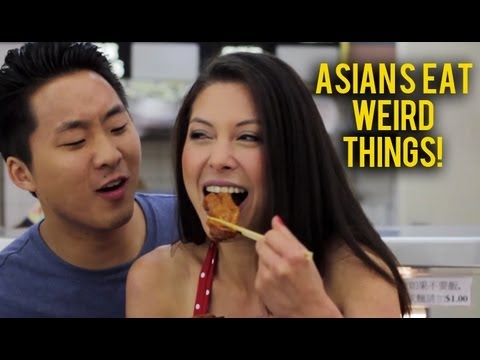 I'm biased. Whatever. But an Asian supermarket childhood isn't necessary to get big laughs out of this Fung Brothers smooth jam.
This edutaining Asian foods primer even helps you identify some of the more unfamiliar items found on the produce stands and shelves–delicacies like chicken feet, durian, and pork sung. If you've never had the joy of a visit to the Asian supermarket, this video will make you want to roll up to the 99 Ranch Market singing,
Stop pretending, you don't like fermented
I admit the smell can be offensive
But it tastes so good that you won't need another man
Let the flavors take you back to the motherland…
_________________________
Sign up for our newsletter to have the best of Food Riot delivered straight to your inbox every two weeks. No spam. We promise.
To keep up with Food Riot on a daily basis, follow us on Twitter or like us on Facebook. So much tasty goodness–all day, every day.