Take a look back at the most popular posts from the week that was…
2. "I like dark chocolate so much better than milk chocolate."
Of course you do. Most foodies do. Just quit saying it like it attests to some kind of superior tastes.
I generally enjoy dark chocolate more than milk chocolate, too. Yet when I do order an inventive, open-minded pastry chef's creamy and luscious milk chocolate dessert, I'd love to do so without someone at my table saying "Ack. Milk chocolate is just too sweet for me"—like that's some sort of badge of honor.
-from Armagnac, Absinthe, Dry Wines, and Dark Chocolate – Four Annoying Food Cliches by Wini Moranville
________________
But people, it's just cold coffee! It's delicious and refreshing, yes, but it's also one of the simplest things to make. So simple, in fact, that we insult the intelligence of our fellow residents of the foodternet when we write long, detailed posts filled with food porn photography explaining how to make it. Also, who the fuck is awake enough first thing in the morning to manage cheesecloth and strainers and a multi-step process?
-from You Can Keep Your Fancy Cold Brew Recipe! by Rebecca Joines Schinsky
________________
Poor Bobby Flay didn't have a context at all.  He stood in front of a camera in a well-appointed backyard, cooking a Korean-influenced pork butt with a BBQ sauce and slaw and a refreshing watermelon drink.  But he was making it alone for no one but himself, with a washed-out face and dead eyes.  He was not into it.
-from Bobby Flay's Dead Eyes by Bob Bires
________________
And the week's most popular post over at Book Riot is….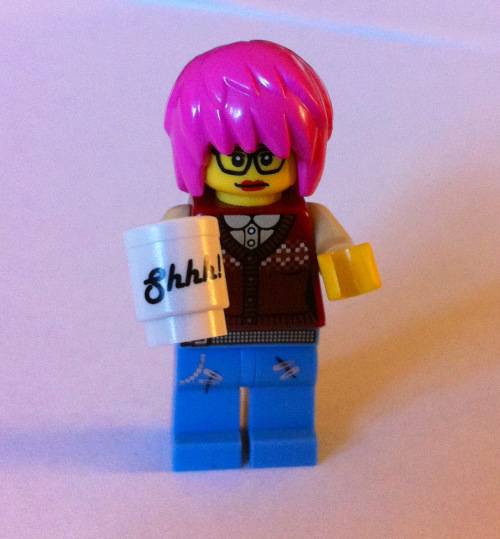 Alternalibrarian – "I love my pink hair. Wanna see my lit-themed tattoos?"
-from Lego Librarian Reinterpreted as Hipster Librarian, Warrior Librarian, and More by Rachel Smalter Hall
 ________________
Sign up for our newsletter to have the best of Food Riot delivered straight to your inbox every two weeks. No spam. We promise.
To keep up with Food Riot on a daily basis, follow us on Twitter or like us on Facebook. So much tasty goodness–all day, every day.