If you ask anybody about famous food from Philadelphia, they'll almost certainly come up with cheesesteak. As much as I do love steak and cheese, I've eaten cheesesteak both times I've been to Philly, and I haven't had a cheesesteak that lives up to the hype yet.
I have, though, had amazing food in Philadelphia. Crave-able, makes-me-want-to-pack-up-the-cats-and-move food.
Dim Sum Garden is a serious contender even compared to dim sum I've eaten in New York City. Located around the block from Philadelphia's Reading Terminal Market (another must-visit if you like food . . . and I know you do, because you're here), it can be a pain to get to the restaurant due to parking congestion. Go anyway. It's worth every fight you get into over a space.
Unlike many dim sum restaurants, there's no cart that comes around with the day's selections; you order from a very reasonably-priced menu, which boasts a variety of dumplings, soup buns, and noodle dishes. You can order mapo tofu, chicken feet and duck gizzard for the adventurous, and some tamer, more familiar dishes for the less adventurous.
Both times we've been, we opted for pork soup buns, pan-fried dumplings, scallion pancakes, and Chinese broccoli. (Not that everything didn't look amazing, but these dishes are less available in Columbus.) The scallion pancakes are chewy on the inside, crisp on the outside; the Chinese broccoli is some of the best I've ever had, still crunchy and tossed in a light garlic sauce that should probably be classified in the same category as crack. The soup buns are clearly made in-house (as was evident by the trays of fresh buns randomly sitting out in the dining room) and are filled with a wonderful savory broth. And pork. Mmm, pork.
Save some room, because you'll also want ice cream from Little Baby's. You may already be familiar with Little Baby's; last year, their quirky, creepy commercial was making the rounds: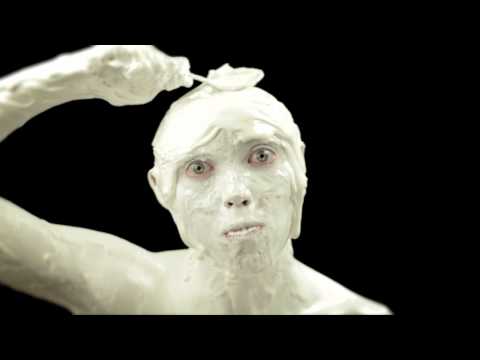 (Watch at your own risk.)
I'm an ice cream snob of the highest order, so believe me when I tell you that you need to have ice cream from Little Baby's. Oh, what's that? You're vegan, you say? No problem! They have daily selections of both dairy and non-dairy ice creams, both high-quality. The flavors rotate; some of the ice creams they serve are Earl Grey Sriracha (very tea-forward), Cardamom Caramel, Smoked Cinnamon, Blueberry Ginger (great spicy finish), and El Vocho (a concoction of pineapple, jalapeno, and cilantro; I loved this one). Can't decide what flavor you want? They sell flights of six small scoops. We bought two and had all of the flavors.
It doesn't hurt that Little Baby's shares a building with Pizza Brain, which carries Moxie cola and has a small menu of intriguing pizzas with toppings like Brussels sprouts, goat cheese, and dates. (Two thumbs up for the Brussels sprout pizza. Yum.) While you're in the neighborhood, hit up Circle Thrift and Rocket Cat Cafe, too.
I'll always stuff myself with ice cream and dim sum when in Philly, but I'm also more than willing to give cheesesteak another shot. I'd welcome your suggestions on the best places to get an authentic, delicious Philadelphia cheesesteak. Meanwhile, I'll just be over here, pining away for soup dumplings.
_____________________
Sign up for our newsletter to have the best of Food Riot delivered straight to your inbox every two weeks. No spam. We promise.
To keep up with Food Riot on a daily basis, follow us on Twitter or like us on Facebook. So much tasty goodness–all day, every day.